The rooftop
The rooftop has a magnificent ocean view. The sunsets are exceptional. It's a nice place to relax and have a good time with friends or your sweetheart!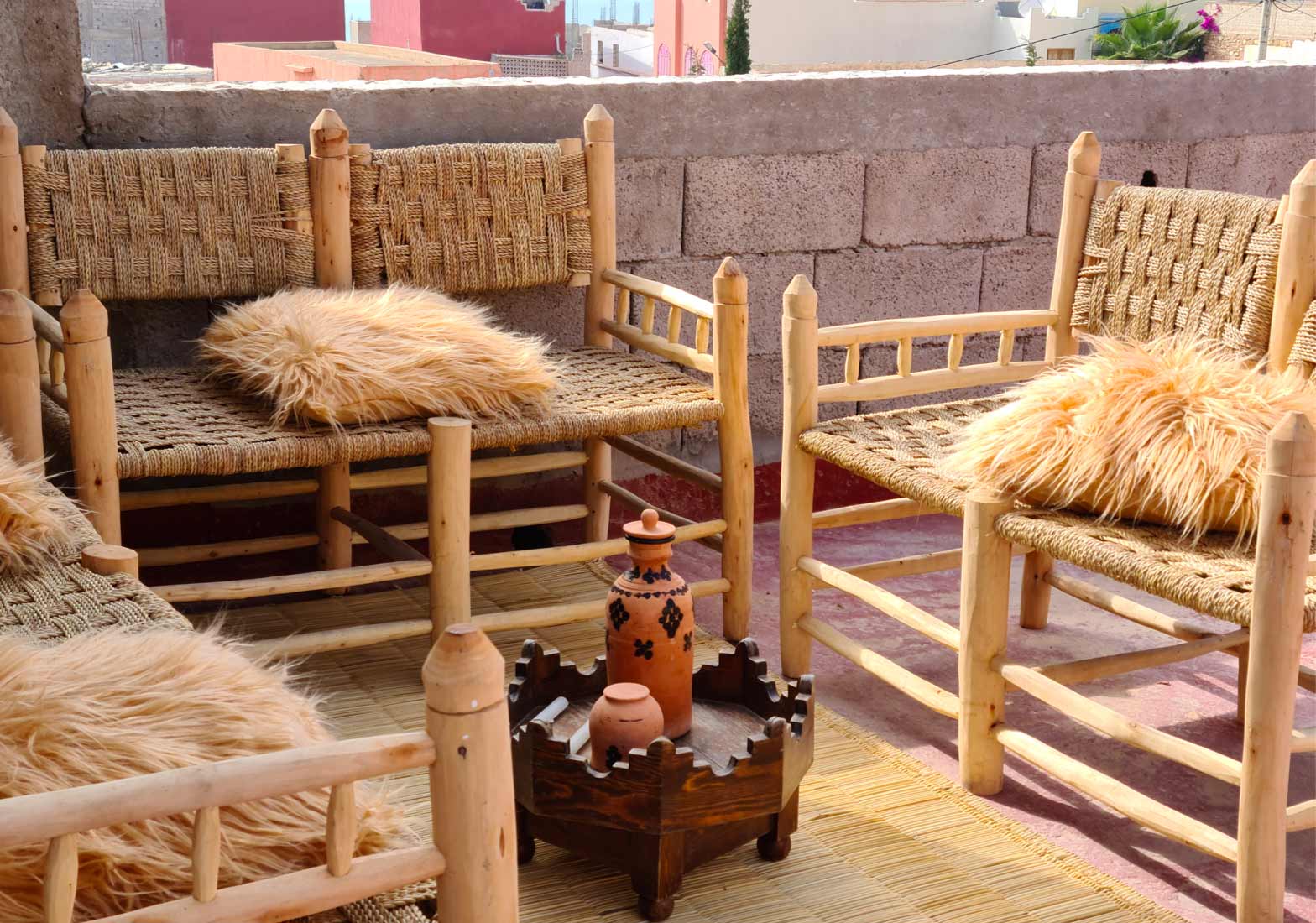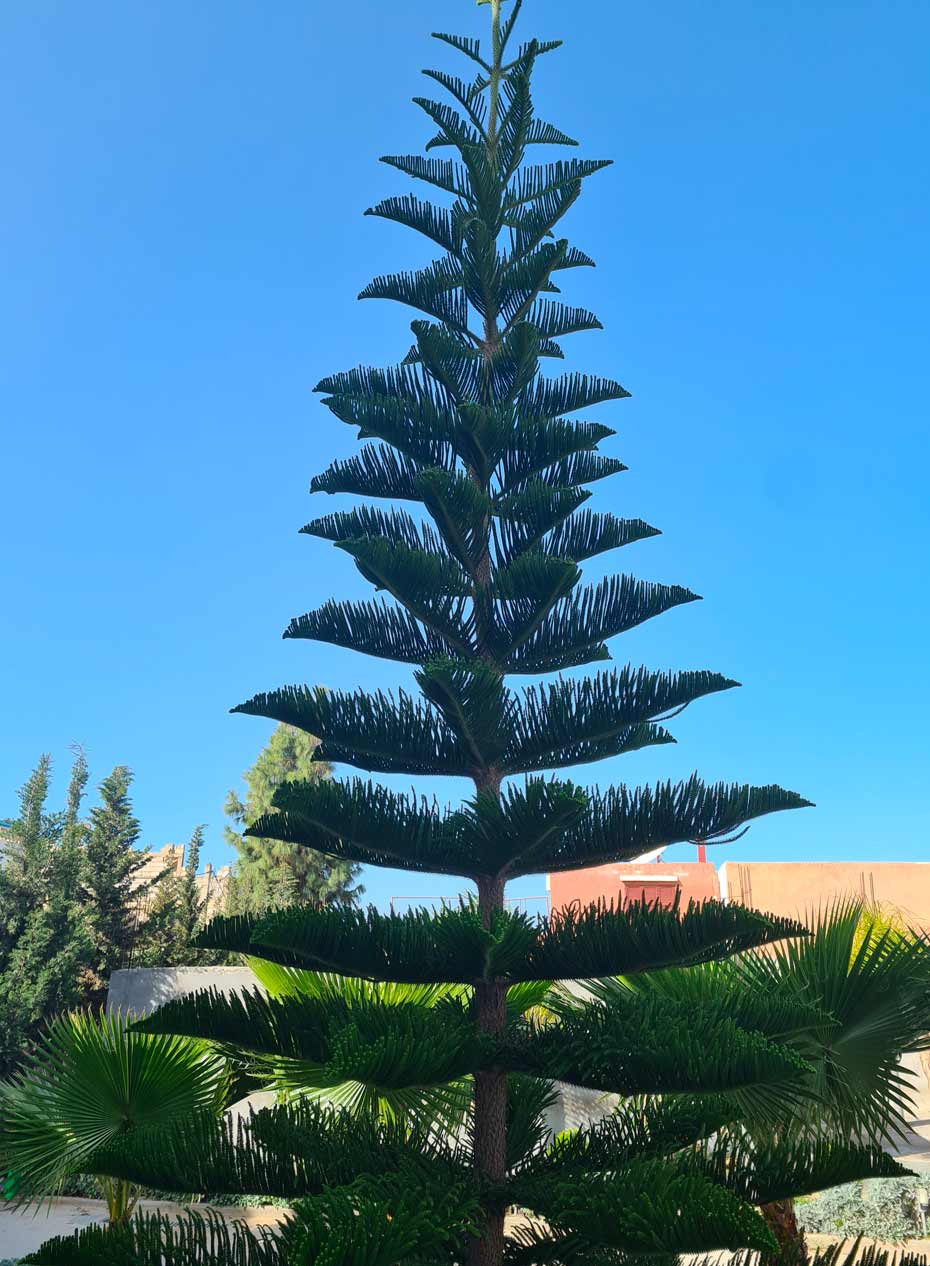 The garden
The garden exudes freshness and calm. The birdsong is a delight each morning. We've installed an environmentally friendly outdoor shower here. There's nothing like it! It's a unique reward after a great day of surfing!
The food
It consists exclusively fruits and vegetables in season, grown by local producers. The fish are caught fresh daily, and only the best cuts of meat are selected. The dishes served combine flavours, spices, colours, sharing, and generosity. It features Moroccan cuisine, which is ranked 3rd best in the world.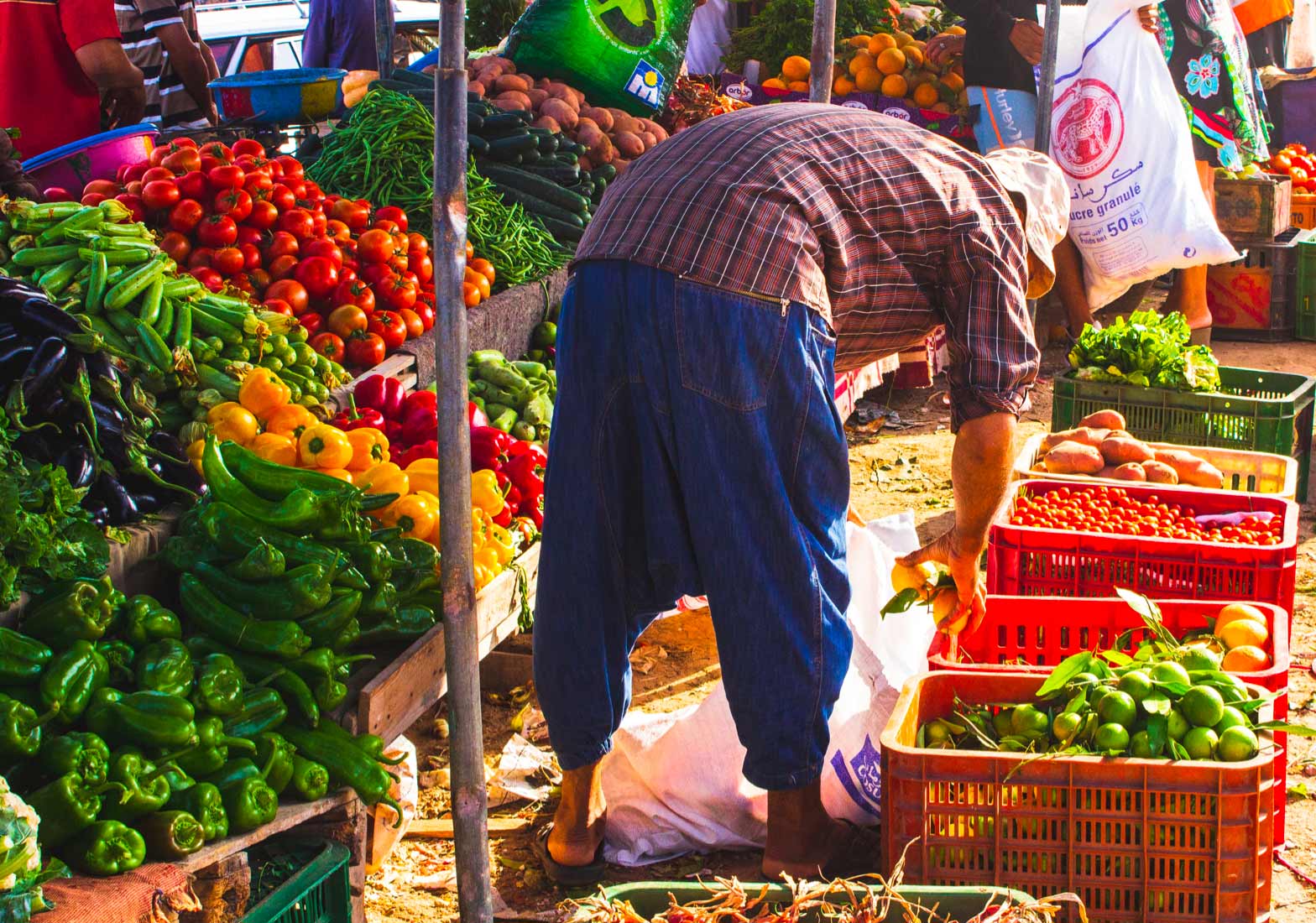 The rooms
Our 3 rooms have all been designed and decorated to reflect Moroccan culture. At Dima Surf, all our decorative objects are made from natural materials, by local craftspeople: from wood, clay, lime, wrought iron…
It's especially important for us that the mattresses are comfortable, so your back gets a good rest, and we make sure that the rooms are perfectly clean… 
The house is cleaned using homemade, non-chemical cleaning products.
LA TERRASSE – FROM 480 € TTC/PERS./WEEK, DEPENDING ON THE PACK.
Double bed – Private access to the terrace and garden
The PATIO – FROM 430 € TTC/PERS./WEEK, DEPENDING ON THE PACK.
Double bed
LA SINGLE – FROM 380 € TTC/PERS./WEEK, DEPENDING ON THE PACK.
Single bed – Shared room